Cadence Turns 20: Operation Christmas Child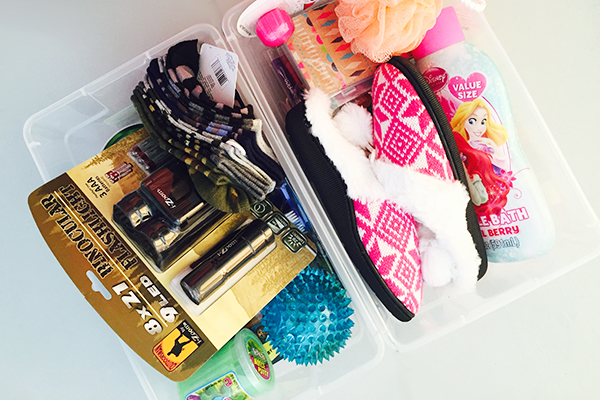 Every year, Samaritan's Purse hosts National Collection Week, where shoeboxes are filled with hand-picked gifts and mailed to children around the world. If you have a few minutes, you can do it all from your computer any time of year!
Cadence participated with a box for a boy and a box for a girl. "When I was little, art became my outlet, and that's a special moment I wanted to share. So I filled my shoebox with watercolor paints, notebooks and crayons... As well as some cozy, comforting things like slippers and bubblebath. For the boy, we wanted to inspire sense of adventure and wonder, so his "wow" item was a pair of battery powered binoculars and just-for-fun toys," shared Melinda Powers, Marketing Communications Manager at Cadence.
While we stopped at the store to purchase our gifts, the online version is $25 and just as fun and rewarding. Click here to pick out your desired age range, individual gifts, and even send a photo and message to your recipient.