Plan a rustic, outdoorsy corporate retreat at Brush Creek Ranch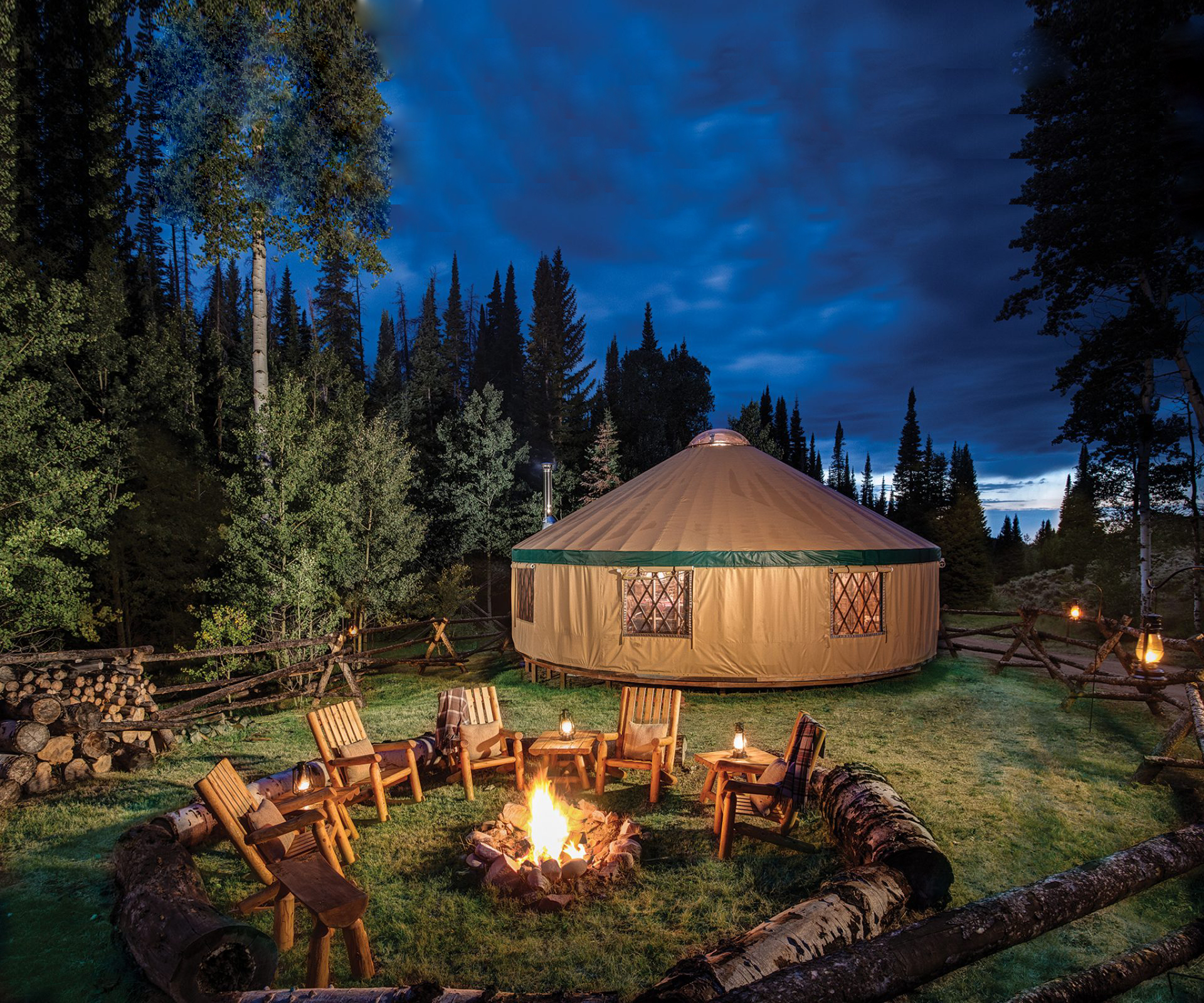 While the 2017 season only lasts May 17 through October 21, there's no shame in drawing inspiration from this luxury dude ranch.
There's just something about escaping to the great outdoors- especially when you're soaking in America's wild west landscape at The Lodge & Spa at Brush Creek Ranch, an award-winning seasonal dude ranch.
When we say award-winning Wyoming dude ranch vacations, we are serious. This gem was voted #1 Resort in the USA and Top 5 Resort in the World for the 3rd Consecutive Year by Conde Nast Traveler Reader's Choice. It was also voted #1 Resort in the West and #1 Spa in the U.S. by Conde Nast Traveler... and lastly, #1 Destination Resort by USA Today's 10Best Reader's Choice Awards.
Here are five reasons we believe this property is ideal for a corporate retreat or reward trip:
Experiential Travel: A visit to a luxury dude ranch is certainly an unexpected and often overlooked adventure that is absolutely worth taking. Once on property, there is a special place called Outfitters Barn reserved just for incredible experiences. Choose from standard activities like horseback riding, fly fishing, river floating, etc. or indulge in additional a la carte experiences, like private guided sessions for yoga, meditation or hiking.
Wellness Travel: We love that the treatment rooms at the full service Trailhead Spa are traditional outdoor teepees. Your yogis will keep up their practice against the backdrop of the Sierra Madre mountains, and your adventurers will have their choice of physical activities ranging from hiking to mountain biking.
Bespoke Transportation: The resort is 3.5 hours from Denver airport but has a private airport nearby. If you want to completely wow your attendees, consider the allure of chartering a private jet. Compared to tallying up business class seating for a group, you'd be surprised to find that chartering comes at a very reasonable price point, and we'd be happy to guide you through the process.
All-Inclusive Lodging: One major highlight that sets this resort apart is that it is truly an all-inclusive. Accommodations include all meals, all beverages and all activities. Lodging options include ten elegant two- and three-bedroom Log Cabin Residences, 13 spacious Trailhead Lodge Rooms, and nine fully refurbished Cabin Suites. (If you're planning far enough ahead, there is a complete buy-out option with space for 150 guests.)
Smaller groups + more choices: If you'd consider offering a selection of smaller trips to allow reward travel winners to choose their ideal experience, this intimate property works out perfectly. There's even a private homestead called the the Magee House with is own concierge, spa and bar for up to 24 guests.
Interested in designing a rustic escape for your company's next incentive travel trip? Let's start the conversation!