Health and wellness retreats (with exclusive perks) for VIP executives
Executives are often tied to grueling schedules with limited access to healthy choices, and new studies are revealing a grim outlook for the busy executive lifestyle.
"Fifteen-hour days and back-to-back meetings force executives to put exercise on the back burner. Grueling road trips that continue for days or weeks at a time leave few options for healthy eating. As the days get longer, sleep suffers and mounting stress takes its toll on the body. That leaves CEOs paradoxically at greater-than-ever risk for heart disease, diabetes and other illnesses, but with less time than they have ever had to deal with it." - ChiefExecutive.net
As a travel management company, we are hopeful about our top travelers finding the balance between traveling for work and working towards health. While the importance of stress management and wellness is widely known, the options for relaxing, rejuvenating, and unplugging may not be.
Not to worry! Armed with access to life-changing experiences, we're here to help.
We'll start by saying that wellness retreats are much, much more than spas. They are comprehensive wellness, fitness, and nutrition experiences where you can truly renew yourself and gather the tools and knowledge you need to make lasting life changes. You'll leave with an individually tailored action plan for improving your health and managing long workdays, jet lag, stress and other hazards common to business leaders' health.
Ultimately, your personal well being is also critically important for your company's bottom line. Healthy and well-balanced executives perform better, are more innovative, and have less sick days. The same goes for employees. As a leader in your organization, you have the opportunity to pave the way for employee health initiatives by taking charge of your own.
Our wellness hotel partners recognize our VIP corporate travelers (that's you!) as esteemed guests, adding more personalized attention and value to your wellness experience. We've hand-selected two luxury retreats that might be perfect for you. Take a few minutes (you deserve it) to scroll down and explore them, and simply let us know if you'd like us to set up a stay for you.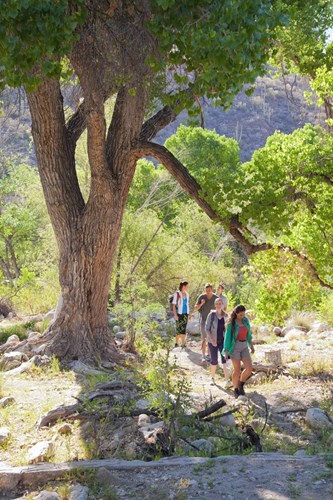 Canyon Ranch
Canyon Ranch, considered the country's top wellness destination by Forbes magazine, created the luxury health spa category in 1979 in Tucson, Arizona and opened a second in Lenox, Massachusetts. Their vision for each guest is simple: to become stronger, healthier, and truly well. Activities go beyond spa treatments and fitness classes to include life management classes (addressing stress, sleep, recovery, etc.) and specialties like metaphysical consultations for greater self-awareness. The real discovery is in finding out what you want to get out of your experience, and rest assured, it can be as transformative as you want it to be.
When you reserve your Canyon Ranch stay through Cadence, you're locked in for exclusive Virtuoso amenities, including:
Upgrade on arrival
Your choice of one complimentary class: Life Mapping: a Training in Holistic Thinking & Problem Solving, Hands on Cooking or Sleep Enhancement
Early check-in/late check-out
Complimentary Wi-Fi
Allowance toward spa, sports and integrative wellness services ($300 for full rate 5-6 night stays, $500 for full rate 7 night stays)
Interested? Click below to learn more, or simply ask our team to handle your experience at no fee.
Miraval Arizona Resort & Spa
Your experience at this Tucson, Arizona zen escape focuses on improving your life through balance, resetting your focus on the "here and now," and facing the challenge to awaken your best self. (And, of course, all the pampering and relaxation you need). All packages include luxury accommodations, gourmet meals, an unlimited smoothie bar and freshly prepared snacks throughout the day. There are over 120 complimentary wellness activities, lectures and fitness classes weekly as well as three pools and 24 hour access to a newly renovated Body Mindfulness Fitness Center.
When you reserve your Miraval Arizona Resort & Spa through Cadence, you'll enjoy our exclusive Virtuoso amenities, including:
Upgrade on arrival, subject to availability
Daily Buffet breakfast, served in restaurant
$100 resort credit to use toward spa services, activities and private sessions
Early check-in/late check-out, subject to availability
Complimentary Wi-Fi
A Miraval Journal
Interested? Click below to learn more, or simply ask our team to handle your experience at no fee.