NIZUC is perfect for a luxury family vacation to Cancun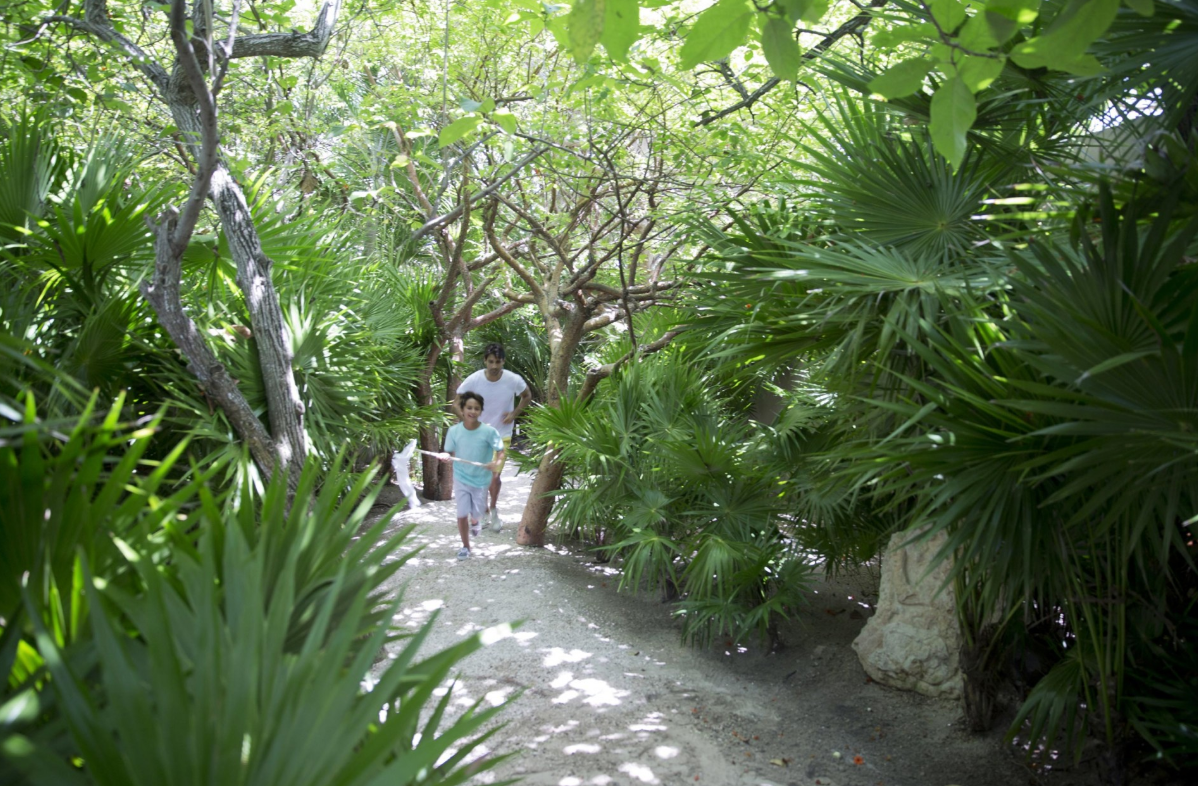 At NIZUC Resort & Spa, there are endless opportunities for families to share magical moments. Kids will never forget the day spent out on the water lying on mom's paddle board counting all the beautiful fish in the reef, or the sunny afternoon they snorkeled with dad.
And where do kids between the ages of 4 and 12 find fun when mom and dad slip away for a cocktail and ceviche? At Winik's Kids Club, of course. It's located near the Main Pool at the center of the resort, and offers endless options for fun—completely free of charge.
Adorable details: Child guests add to the wall of memories during their time at Winik's Kids Club.
The qualified and friendly staff go above and beyond for your little ones, leading activities that take place at the club, in the pool, and on the beach. There are exciting excursions around the resort, easy cooking classes, mini-Olympic tournaments, and piñata parties. There are even ping-pong and hockey tables to play on, and a myriad of different water sports for your kids to try out.
No matter what they choose, we promise your kids will come back rested, inspired, and full of stories to tell.
And in addition to all of the wonderful offerings for families, our 3rd Night's the Charm for the Whole Family promotion has taken NIZUC Resort & Spa's perfection to the next level.
For at least three night bookings made for travel between August 19 - December 19, 2018, your third night is complimentary and up to two kids ages 12 and under (per room with adults) stay for free, with meals and play included!
Important details:
Includes complimentary access to Winik's Kids Club
Ocean Suite is the only room category excluded from this promo.
Complimentary dining is from kids menu in the restaurants accompanied by an adult, not applicable for food at Winik's Kids Club.
Offer is subject to availability. Restrictions and blackout dates may apply.
Click here to learn more about this stunning property.